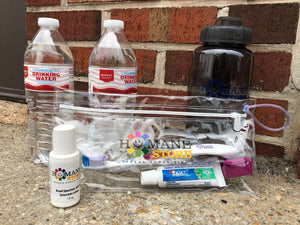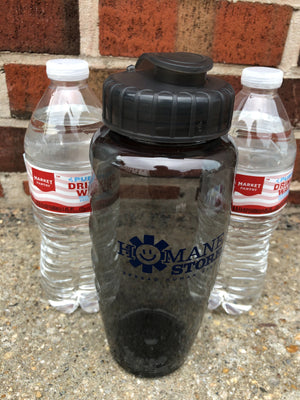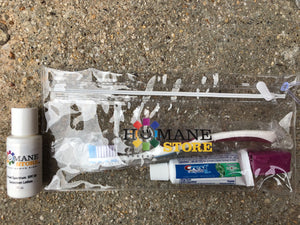 Regular price
Summer Care Kit for the Homeless
---
This is a unique product - because we won't ship this to you.  Our summer care kit is dedicated to helping the homeless.  Your purchase will be given to a local area homeless organization and our first recipient is Food not Bombs in Baltimore, where we are based.  As our mission grows - so will the areas that we cover and Baltimore is just the start with it's large homeless population.
The Kit includes:
2 bottles of drinking water
1 water bottle for reuse
1 HumaneStore toothbrush
1 Toothbrush cap
1 bottle of sunscreen
1 HumaneStore carry case
*****Just in case you missed it - You will not receive a product.  We will provide a Summer Care Kit on your behalf to someone living on the streets.   
Thank you for Spreading Kind